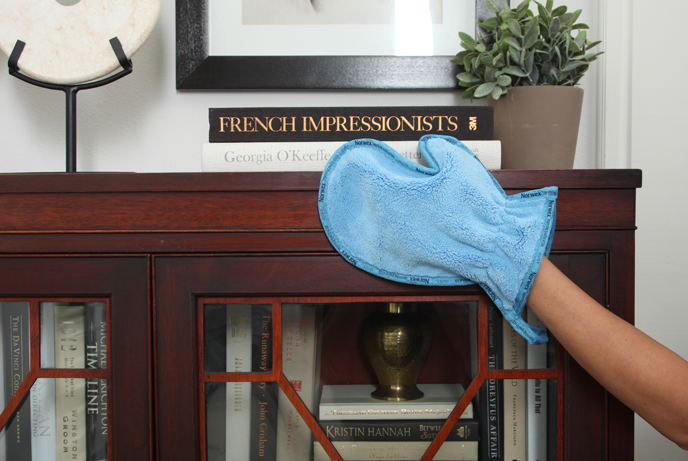 Do This, Not That Tips
In our ongoing effort to win the "R.A.C.E." against toxic chemicals in our homes and environment, I present yet some more "Do This, Not That" tips.
The struggle to reduce toxic chemicals in our homes is never ending, but armed with simple tips and a desire to improve our lives and our health, the war is ours to win.
A Very Handy Tool
Conventional spray cleaners are a slurry of toxic chemicals; chemicals never tested for safety in humans—chemicals you end up touching and breathing.
And the results aren't pretty. Phthalates, triclosan, QUATs, 2-butoxyethanol, synthetic petroleum-based fragrances, these and many more are increasingly being linked to a laundry list of diseases – allergies, asthma, cancer, reproductive disorders, hormone disruption, metabolic syndrome, organ damage, and neurotoxicity, among others. No single chemical is the sole culprit, it's the collective, cumulative effect of this mix of toxins that results in unpredictable health consequences.
What To Do: Our Norwex Dusting Mitt and a bit of water is all you need to dust your entire home, without harsh chemicals.Furniture, windows, blinds, fireplace mantles, counters – it's all within reach of your trusty Norwex Dusting Mitt.
Why Choose Norwex: The magic's in the microfiber. How? The tiny size of the cloth fibers actually takes advantage of an attractive natural force called the van der Waals effect. The same force that allows a gecko to hang onto a glass window with just one toe also makes a wet Norwex microfiber cloth so effective at actually lifting out and removing dust and grime. In comparison, expensive chemical sprays and plain cotton cloths are generally useless, merely smearing the dirt around while depositing a fresh layer of toxic goo on everything.
Softer on You and the Environment
As with spray cleaners, fabric softeners and dryer sheets also contain man-made toxins; chemicals such as formaldehyde, a known carcinogen. Yes, we all want soft clothes, but at what cost to our family's health and our environment?
What To Do: Our Norwex Fluff and Tumble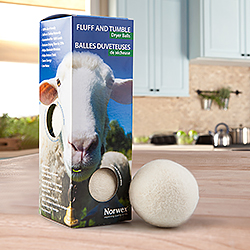 Dryer Balls naturally soften fabric, reduce static, and cut drying time as well, all without adding any harsh, toxic chemicals to your clothes!
Why Choose Norwex: The kinetic action of the balls tumbling through the laundry naturally flexes the fibers in the cloth, giving them a more pliable handfeel.
Gain The Upper Hand
Conventional hand cleaners may seem safe… but here again, they typically contain numerous industrial solvents and other questionable chemicals.
What To Do: Instead of harmful, irritating cleaners, try our natural Norwex Peppermint Foaming Hand Wash. Non-irritating and non-toxic, it not only cleans hands without chemicals, it also leaves them feeling moisturized and smooth.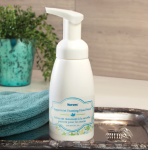 Why Norwex Is Better: Our Peppermint Foaming Hand Wash contains no SLS, SLES, parabens, synthetic dyes or fragrances, triclosan, phthalates, PEGs, or petroleum-based ingredients. Instead, peppermint, coconut and apple extracts combine with panthenol, allantoin and aloe to give your hands a natural clean.
The Last Straw
500 million plastic straws are discarded every day, just in the U.S.A. alone; an astonishing figure. These plastic straws contain numerous harmful, endocrine-disrupting chemicals, toxins that can make their way down into the water table and wreak havoc on nature.
What To Do: Our Norwex Stainless Steel Straws do the trick without any environmental shocks.
Why Choose Norwex: Stainless steel is famous for being an inert metal, one that won't leak toxins into the environment. Our stainless steel straws mean less waste and fewer toxins in your body.
Chemicals come in all types of pretty packages, but the results are often not so desirable. With Norwex by your side, you can make sure your home is a safe haven, one radically free of the countless toxic chemicals that burden our lives and our environment. Check back here often for yet more tips on how to make your home a safer haven.
http://ecowatch.com/2014/04/07/22-facts-plastic-pollution-10-things-can-do-about-it/