Do This, Not That!
In today's blog, I want to share some ideas to help you win the Race Against Chemicals in the Environment. Chemicals have a way of seeping into just about every aspect of our lives, but the power to overcome starts with awareness. Here are a few simple tips to know about and begin using now that can help us all win the R.A.C.E.
Let's Get Clear
According to the EPA, window and glass cleaners contain ingredients that may be irritating to the eyes, skin, nose and throat. And to add insult to injury, they're also non-sustainable—meaning that you have to keep buying them when they run out.
What to do: Instead of glass cleaner and a cotton rag, use good old H2O and a Norwex Enviro Cloth or Window Cloth. You can safely clean not just windows, but many other surfaces in your home, and keep them cleaner longer, without unnecessary chemicals.
NorwexWhy it's better: The Enviro Cloth works like a magnet to pull up and hold on to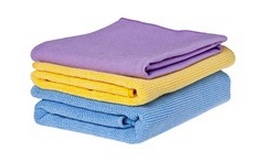 dirt, grime and even chemicals. And, it's much more effective than a cotton cloth, which just pushes the muck around on the surface, causing faster dust buildup. Using water works just as well if not better than glass cleaners, with NO chemicals—and saves you money to boot!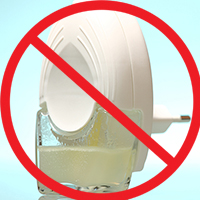 Breathe Easy
Aerosol air-fresheners may smell nice, but at what cost to the environment and/or your family's health? They often contain a confusing mixture of chemicals and propellants that becomes an easily inhaled fine mist when sprayed into the air. These chemicals can trigger asthma attacks in sensitive individuals and some are even known carcinogens and/or may contain hydrocarbons or compressed gases, which can contribute to global warming.
What to do: Freshen rooms naturally by opening a window and adding houseplants. Plants, such as palms, bamboo, philodendron, ficus, ferns and peace lilies, are living air purifiers that absorb chemical pollutants released by synthetic materials. And instead of aerosol air-fresheners, use enzyme-based Refresh Odour Neutralizer or Odour Eliminator.
Why they're better: Because they're both enzyme-based, Refresh Odour Neutralizer and Odour Eliminator neutralize odors at the source—and they're 100% all-natural, with NO harmful chemicals. Refresh Odour Neutralizer has no aerosol propellants, and just a couple of pumps leave the air fresh for hours. Odour Eliminator is highly concentrated; just mix one part with 7 parts water in the Spray Bottle for long-lasting, aerosol-free odor control. It's great for garbage cans, lockers, changing rooms, litter boxes—anywhere organic odors are a problem.
Give Yourself a Hand
We all love the waterless hand cleaners on the market now… they're so convenient when soap and water aren't available. But did you know they often include harsh ingredients like alcohol or triclosan, an endocrine disrupting chemical?
What to do: Instead of harmful cleansers, use new Timeless Natural Hand Cleaner. Non-irritating and non-toxic, it not only cleans hands without chemicals, it also leaves them feeling moisturized and smooth.
Why it's better: 99. 89% of the ingredients in this remarkable product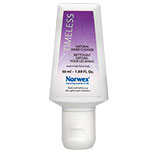 originate from nature. Organic lemon, rosemary, and lavender extracts provide antiseptic qualities, while organic aloe vera, olive oil and wheat germ oil extract help soothe, hydrate, nourish and protect your skin. It's free of alcohol, triclosan, parabens and phthalates, plus it's highly concentrated so just a drop or two is all you need for soft, smooth, chemical free clean hands!
Chemicals can find their way into your home in a variety of sneaky ways. But with Norwex products you can take steps to make your home a safer haven and radically reduce chemicals that fly in under the radar. Check back often for more tips to make your home a safer haven.
And don't forget about our Let's Ride! Bike-a-thon! Join me September 20–21, 2013, in the Norwex Race Against Chemicals in the Environment as we bike to raise awareness and promote solutions.
Sources
http://www.epa.gov/kidshometour/products/glass.htm
http://www.fda.gov/forconsumers/consumerupdates/ucm205999.htm